Tanker Cleaning in Hereford, TX
At Superior Tanker Wash, we mechanically wash the interior of food-grade tanker trailers and sanitize them. With more than 20 years in the industry, we are trusted by companies throughout the region to properly clean and sanitize their food tankers. We offer 24-hour tanker cleaning and are completely independent of any trucking company or dairy!
We're capable of tank wash types 1-4 and have experience sanitizing tankers carrying milk, juice, canola oil, alcohol and a variety of other food-grade liquids.
For more than 5 years, we've been a family-owned and -operated tanker cleaning company serving the vast area of Hereford, TX, as well as regional drivers passing through.
Our truck wash business is Certified by the State of Texas, and listed with Interstate Milk Shippers (IMS).
We operate as an independent business and aren't affiliated with any trucking company or dairy.
We are happy to wash and sanitize refrigerated trailers and dry vans.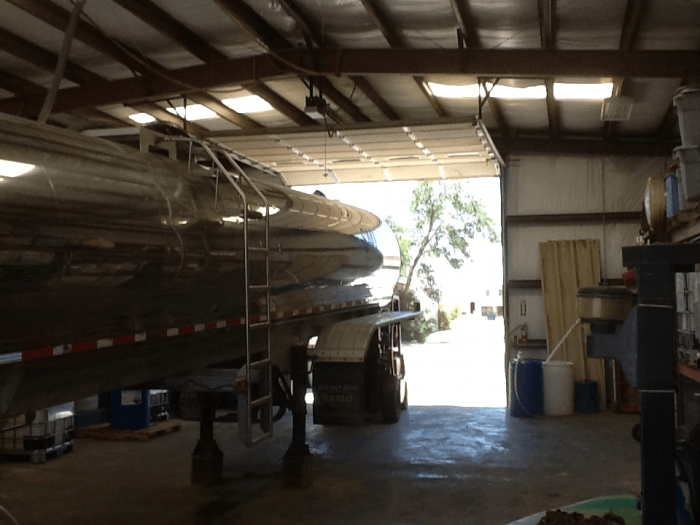 Truck Washing and Sanitization
Hauling food-grade products like milk, juice, alcohol or canola oil in your tanker? Make sure it's properly sterilized between runs! Superior Tanker Wash provides you with the cleaning, sanitization and documentation of your liquid tanker washout you need to pick up your next load with peace of mind.
We've got years of experience with tank washes and are certified for juice tanker wash types 1 through 4. We're familiar with the process of cleaning and sterilizing tankers used to transport any food-grade liquids. We take every step in the wash process seriously and never settle for anything less than perfection. And, when you come to pick up your trailer, you'll receive documentation of its truck wash so you can get back to work on the next run.
We're available to clean and sanitize your tanker 24 hours a day, any time your schedule demands it.
When it comes to tanker cleaning in Hereford, Summerfield, Deaf Smith County, Dimmitt, and Dawn, TX, we have more than just experience and equipment—we also have a unique perspective. Our owner also runs an organic dairy, which means we have an impassioned understanding of why the food-grade tank washes are so important! Let us deliver a superior tank wash to your tanker—we promise you won't look anywhere else for sanitization services ever again.
Get Tanker Sanitization Services
If you've got a food-grade tanker that needs thorough cleaning and sanitization before its next run, contact us today to schedule services. We operate 24 hours a day for your convenience.
Food-grade tank washes are available to these local areas, but we welcome customers traveling from all over:
Hereford, TX
Lubbock, TX
Amarillo, TX
Plainview, TX
Dumas, TX
Levelland, TX
Canyon, TX
Midland, TX
Odessa, TX
Friona, TX
Dimmitt, TX
Pampa, TX
Borger, TX
San Angelo, TX
Dallas, TX
Fort Worth, TX
Albuquerque, NM,
Las Cruces, NM
Clovis, NM
Roswell, NM